excited
Posted by admin | June 5, 2021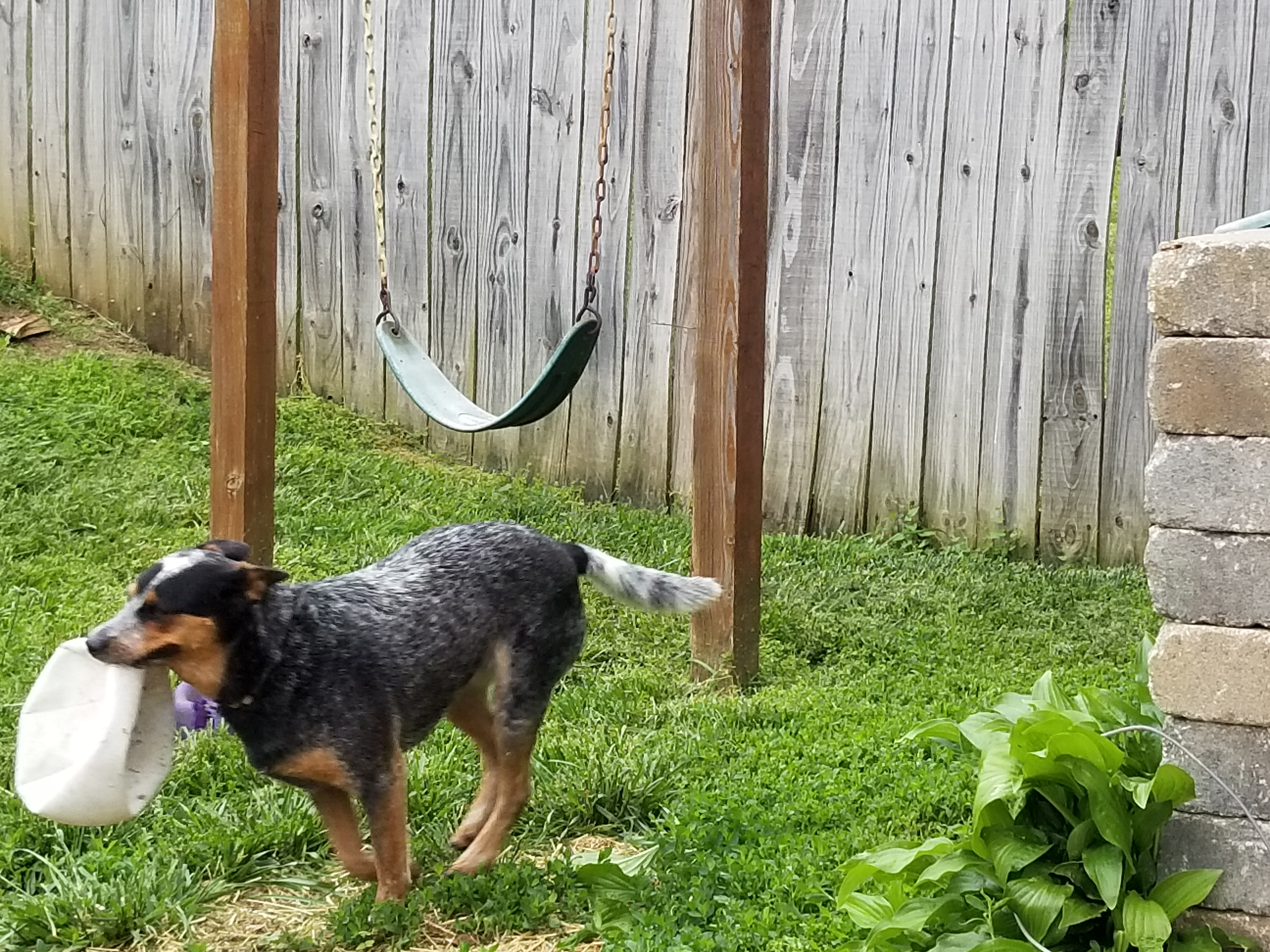 I was letting the dogs in about a week ago and Zailey was super excited. She's usually nuts when coming in, but this time she was outright spastic. She was jumping, running, spinning circles, and barking. I was remaining calm and tried to calm her with some soothing tones, but that didn't help.
At one point, she ran for the couch. She meant to jump on it, but due to her clutzy nature, she fell short. Like she was a four legged, full bodied, and full headed individual before her encounter with the couch. The next instant, she had four legs, a body and maybe part of a neck. The head was in the couch. I'm not talking some hole in the couch, either. Like she hit it so hard, her head disappeared in the cushion. The cushion spit her out in short order. I just rolled my eyes and shook my head at her.
My excitement got the better of me last month. The Third Thursday event in Downtown Manhattan, KS was going to be my first major event in Manhattan since the 2017 Manhattan Comic Con. I've released a few new books since then (like around four), so I was hopeful. The problem was the forecast for rain.
The night before the event, the organizer emailed me and said the event would be delayed an hour if there was rain at start time as long as it would quit (a thunderstorm or rain all evening would cancel the event). I arrived about an hour late for the setup as I was watching the weather and saw it was indeed forecasted to quit sometime between the official start time and the delayed start time. So, going by the email, I figured we were looking at a delayed start. Since I had a canopy to ensure my books wouldn't get wet by any stray sprinkles, I started setting it up. I honestly wouldn't have started setting up if I hadn't had the canopy to put up since that took extra time. Sometime while I was setting up, I received an email of the event's cancelation. I was about 95% setup at the time I checked the email. I was also notified that the permit for my selling was also null and void at this point. Nothing else I could do but pack it in and go home. They'll have another event next month and I hope the weather will cooperate better that go around.
It's hard not to run headlong into things when you or your dog is excited!