fishing retreat
Posted by admin | August 16, 2020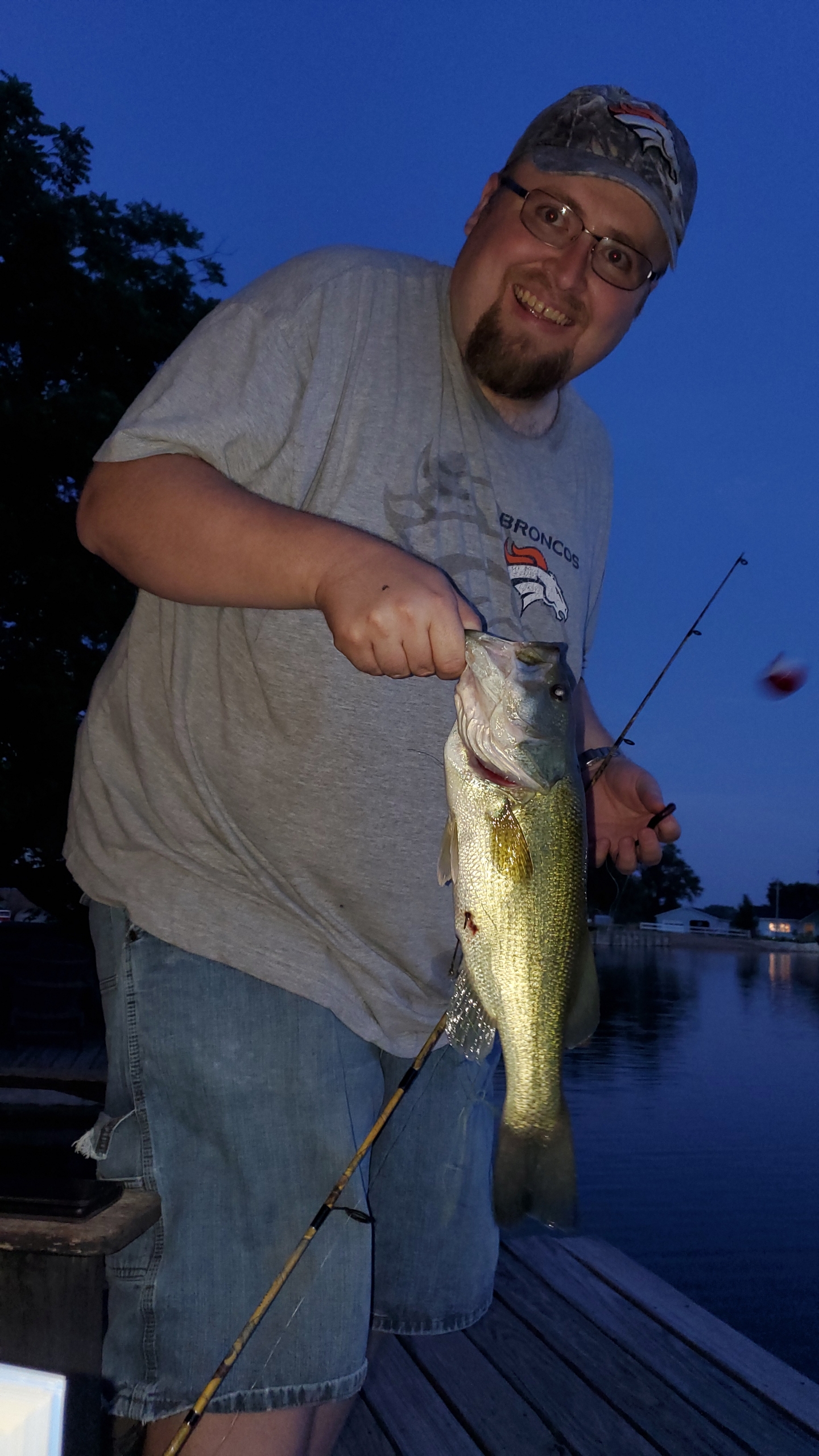 My wife found a lovely little lakeside cabin about a half an hour from where we live. It was available for our anniversary, so she booked it. We went swimming, I did a little kayaking, and we fished until late into the night on the back deck. It was fantastic! I loved this cabin's décor and coziness. It was a nicely needed vacation in the middle of all the insanity in the world.
Fishing in this lake had some restrictions. You could only keep catfish at a certain length. Knowing my target was catfish, I rigged up something they would like. My wife had a similarly rigged line. No catfish were caught, but I caught two largemouth bass. The first bass swallowed the damn hook, so I had to basically pull its stomach into its mouth to unhook him. I then pushed his stomach back in and threw him back. I think he/she will live. The other largemouth was a beaut and I wish I could have fileted that thing (pictured).
Capturing a story is about like capturing a fish. You think you are fishing/writing for one thing but end up catching something else. Most of the time it is something better, but not always.
One example was the other day I looked over my notes I had for a chapter and was dismayed by the lack of depth in them. There wasn't much more than my character having a pity party because things are going horribly wrong for him. The thing is, the notes didn't have anything new going wrong and it was rehashing things already presented. This was not going to work! I thought about scraping the chapter, but then I had an idea. It was a plot twist so subtle it fit into the plans I have for future chapters. This allowed for new problems and worse problems to come upon my main character. He still had his pity party, but they were about new things and not a rehash. I had saved the chapter!
Now on to more fishing adventures!