gaps
Posted by admin | July 27, 2021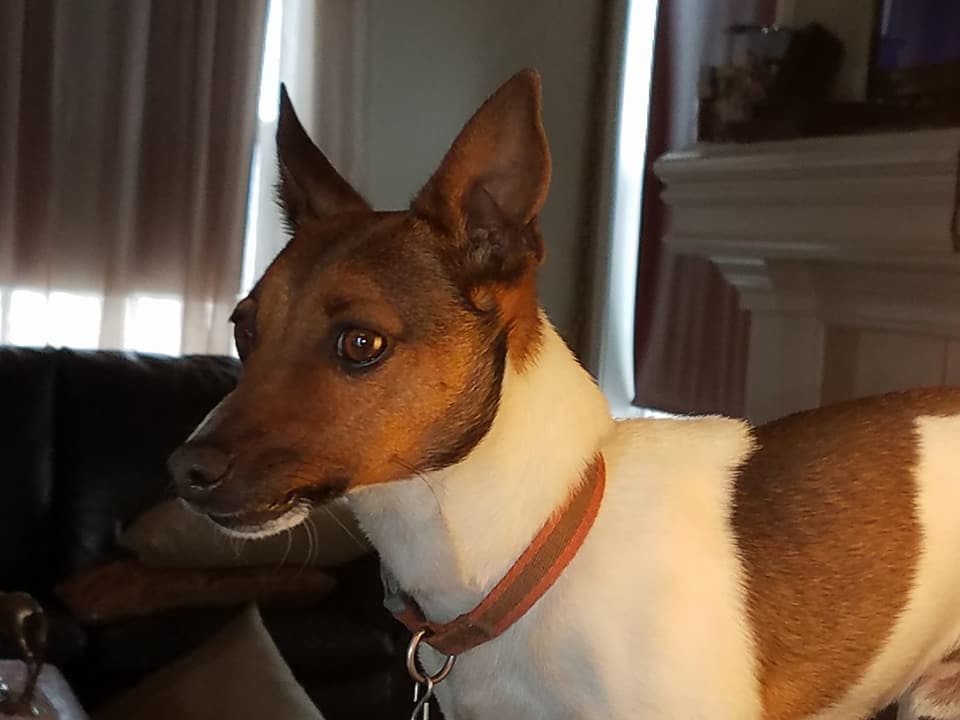 Milo is still able to get out of the backyard! I've been pulling my hair out trying to figure out how he is doing it. I thought he might be jumping on our rock ledge (which he does from time to time) and then hopping over the fence from there (a five-foot drop on the other side), but that doesn't make the most sense. I put a screen up to block him just in case.
A six-foot span of fence shared with the neighbor is a shadowbox style (the wood slats alternate sides, so half the slats are on my side and the other are on their side). The neighbor dogs like to chew, and they apparently want Milo to play. So, they've been chewing a hole in the fence. While I didn't think Milo was small enough to fit, it is the only halfway logical explanation of him getting out. I covered this gap with a shingle at first and stapled it in place. The dogs (probably the neighbors, though maybe Milo helped) tore that down in less than a day. I then screwed in a board which should keep Milo in. (Until the next hole is made, though the neighbors are moving soon.) He hasn't escaped since.
My wife and I sat down and discussed my current book production rate and expense. We've agreed that some things around the house just aren't getting done as they should, and I've been spending too much money on editors, marketing, and vendor opportunities. Thus, I'm cutting down.
This means the gaps between doing things is going to be bigger as I can't really do just a partial chapter or something when I do one. One of the side effects is that I'll be posting fewer blogs. It'll also mean that after I get the next two releases out, it might be a while before I have the next thing ready. (Since these two releases are nearly out the door, can't really slow down that.) The hope is that sales can pick up on what I currently have out there with these latest releases so that I'm back in the black with my profit/loss sheet. Hopefully, I'll be caught up soon. Once I'm caught up, it should help propel my next launch(es)!
Daylight awaits on the other side of the gap for both Milo and me!