looking forward to a new year
Posted by admin | January 4, 2021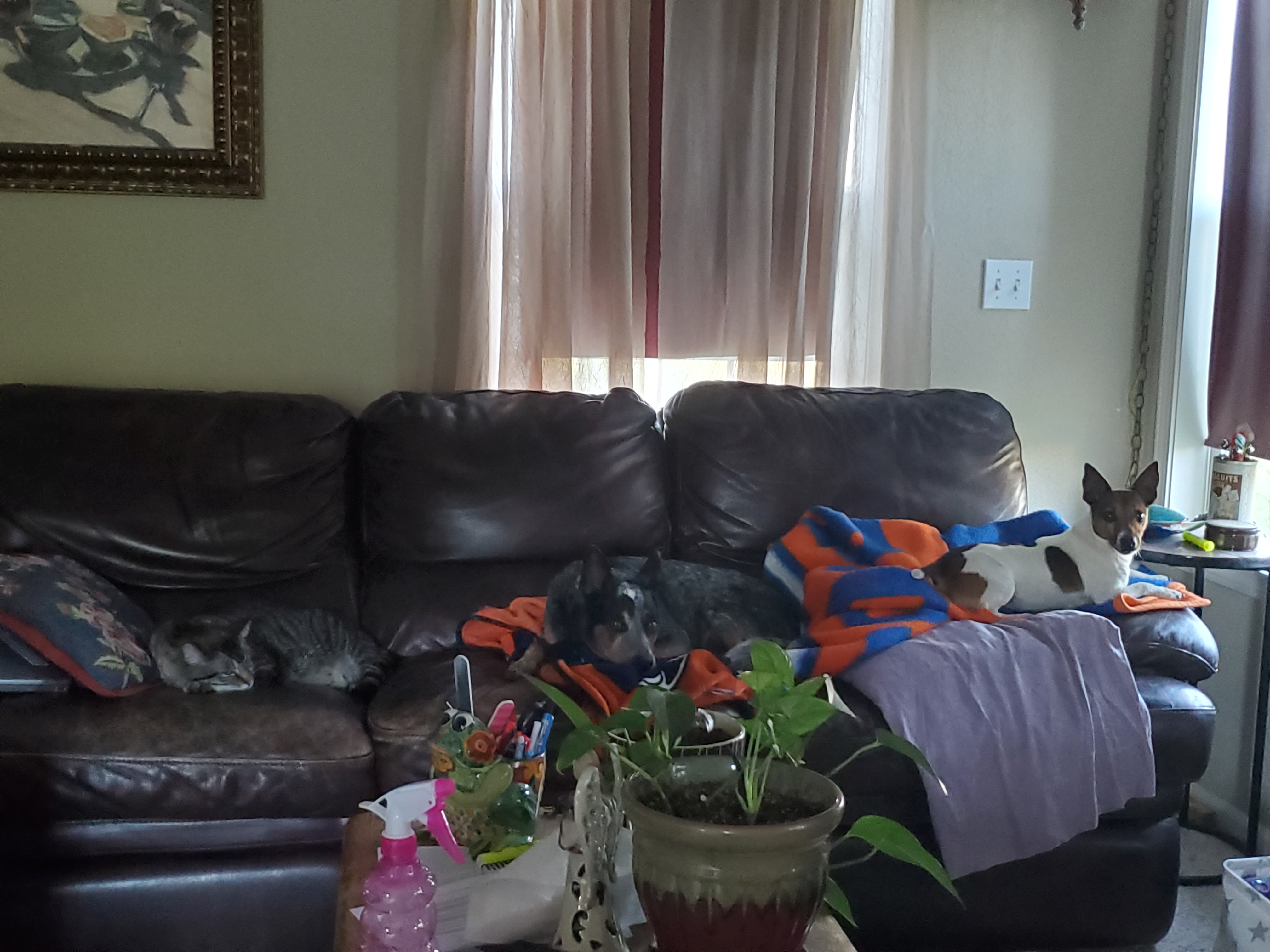 Zailey, Milo, and Jynx are brattier than usual. I don't see that changing in the new year. Jynx and Milo are being finicky eaters of late. Milo's always been spilling some food from his kennel, but he has been doing it more and more. I guess his bad teeth are getting even more sensitive.
Jynx leaves food he doesn't like on his plate and is begging for more food even though he has food. He just can't seem to be happy with the cheaper food. I've been switching him to more and more expensive food to keep him happy.
Since I must change Milo's food, I'll have to change Zailey's as well. And the softer the better. I'm already eyeballing some alternatives, but they are looking a little more expensive than what they currently are getting. Though, I've already changed their food this year to a little more expensive stuff. So, their new year is looking a little brighter.
My 2021 is looking good, too. I've got Whispers Within coming out tomorrow! Get it here if you haven't pre-ordered it.
Next out of the gate is Infinite Horizons. It'll be fall before it drops, but I'm putting the final touches on it now and will be getting it in front of the editor soon. After that, Death Curse will be published. I'm currently writing the final chapters and then will work on rewrites and edits before getting the editor to look at it. I'm thinking somewhere around Halloween for the release.
As you can see, I have a busy year ahead of me. I guess I'm making up for "slacking off" in 2020 with nothing being published. I also need to plan the next set of things to work on while I'm keeping the editor busy and to work on after these books have been published. While I've got some things percolating, I'm not sure which one to brew next as they all sound good to me.
So, here's to a great new year for everyone, even the dogs and cats out there!