team Martha
Posted by admin | September 5, 2020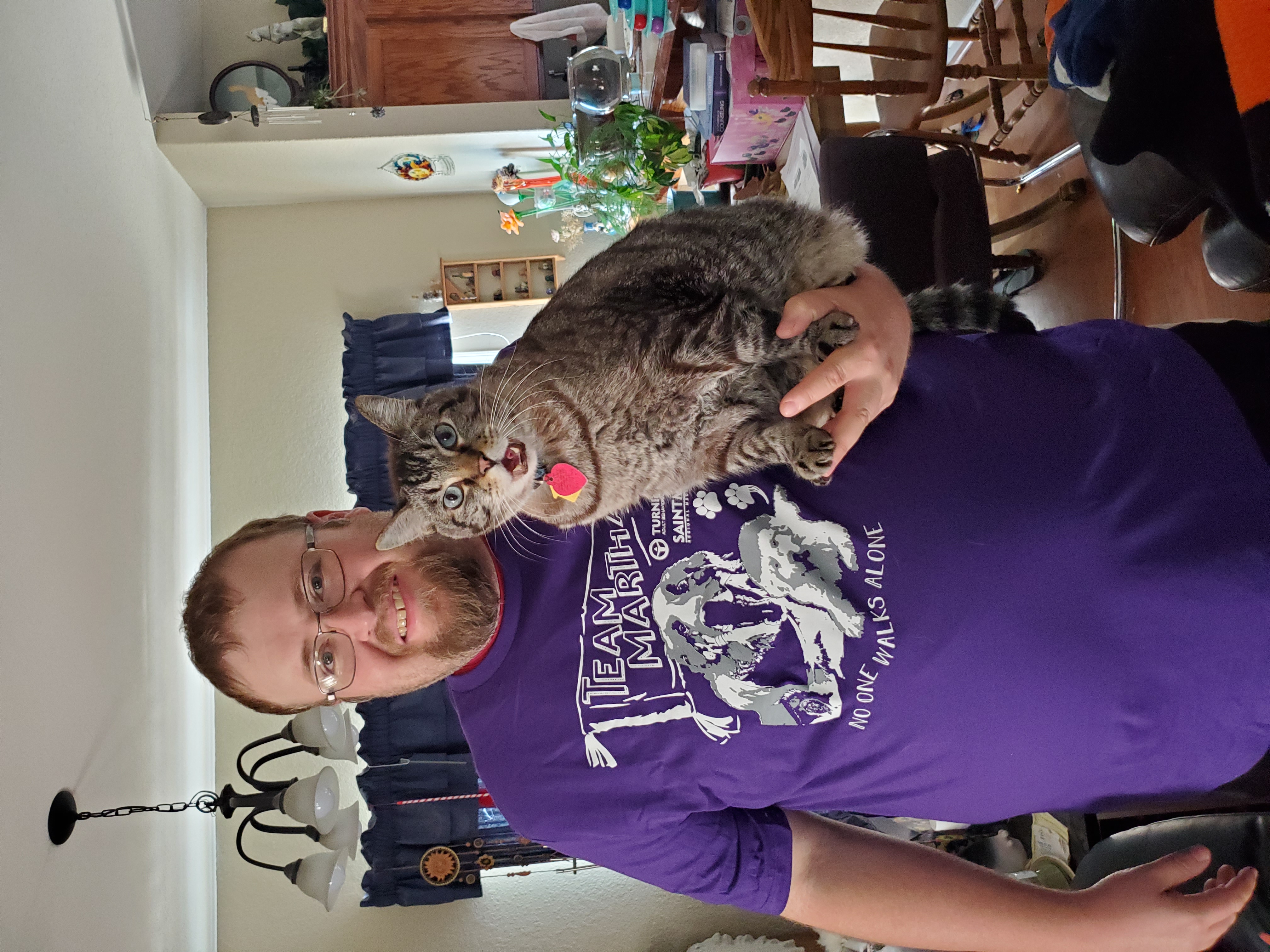 I'm going to go to a dark place in this blog, but hopefully you'll see the light here as well. I'm going to talk about suicide. More specifically, I'm going to talk about my mother's dog Martha and the symbol she has become. To give you some background, my mother works for a short-term psychiatric care unit in Russellville, Arkansas. When my mother got Martha, she was trained to be a support animal. My mother did this so Martha could come to the hospital, visit not only psych patients, but all patients. Everyone loves Martha.
An event the hospital works with the local University is the annual Out of the Darkness Walk to Prevent Suicide. The hospital needed a mascot and since Arkansas Tech University is the Bulldogs, a dog from the hospital would be a good fit. So, Team Martha was born. I am a huge supporter of helping people with suicidal thoughts support families recovering from a loss. Hence, my mother sent me a Team Martha t-shirt and Jynx didn't like his picture taken with me wearing the shirt (though, hopefully it was just him not wanting his picture taken and not the cause he was disgruntled with).
I helped someone one time get through a rough patch. Years later, I asked him about the anti-depressants he was taking then and if he'd ever switched up the medication like he and I had talked about. His response was that he no longer took anti-depressants because, "there's nothing to be sad about". A novel thought. It was something that still sticks with me and helps me when I'm feeling down.
I may write about suicide and dark themes, but I know the struggle and have seen people suffer. Talk to someone if you need help. I can help but am not a credentialed counselor. Call 800-273-TALK (8255), text 741741, or talk to someone about your depression. Suicide is a permanent solution to a temporary problem.
"No One Walks Alone," Team Marta says. Thank you all for walking on this writing journey with me!