trying to sleep
Posted by admin | June 27, 2020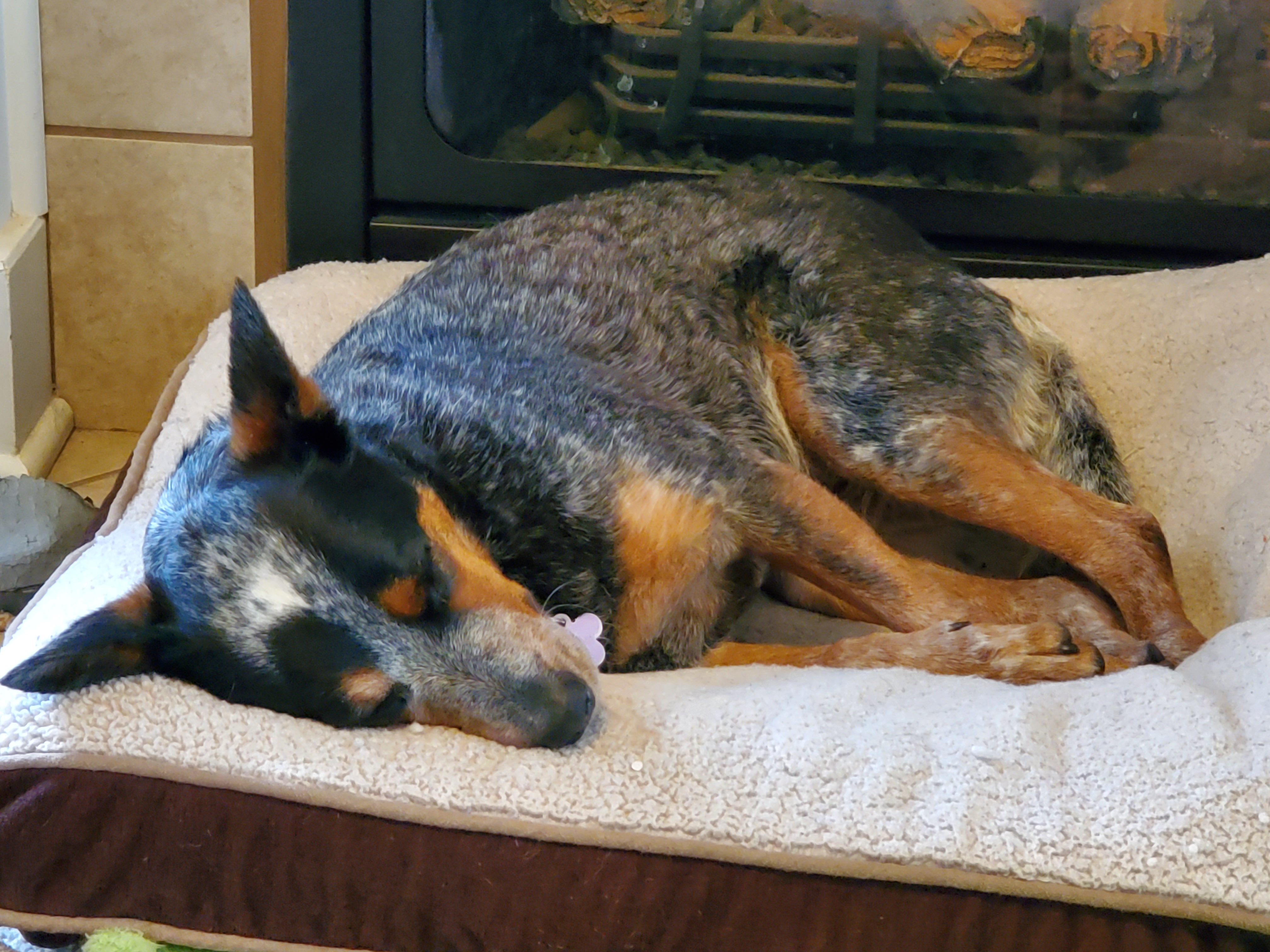 Last month was Zailey's birthday. She turned 5 on 5/25. We were playing cards in the living room and Zailey was trying to sleep on her pillow. You could tell she wasn't asleep as her eyes were forced closed and her body was tense. Apparently, the commotion from our card playing wasn't allowing her to rest like she wanted to.
I've been having troubles sleeping, again. My allergies are making me constantly tired and my back is giving me fits. My back feels the best when I am laying down. My medication and supplements are at war with each other; some trying to make me sleep, others keeping me awake.
I'm fighting the best I can during the day to stay awake and be productive, but it has been hard. I've been able to more or less stay on track with my writing. Part of that has been one of my writing groups hadn't been meeting due to COVID-19 and this means I don't have to write anything for one of my books to stay on track (I was a few chapters ahead). We just recently started meeting again and so I need to work on this book again.
Another reason I am still on track is the extra time I've had due to not commuting every day there for a couple of months. This extra 70 minutes or more a day has been nice. I think that is one of the few things I'll miss from my time sheltering in place. And like all good things, I've been doing more and more at work since the middle of May. I did one day a week for a couple of weeks and now I am doing four days at my workplace since 6/1. I'll probably keep doing the same thing next month.
Hopefully soon I'll be able to catch up on sleep. I can't force my eyes closed and pretend nothing is going on around me like Zailey can.