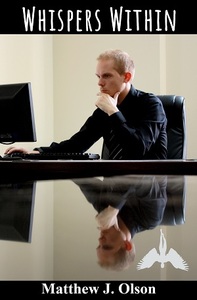 (2021)
ebook $3.99
paperback $9.99
hardcover $17.99
audiobook $19.95
kindle unlimited $0.00
Nothing can go wrong while listening to a voice in your head, right?

When Flynn's life is saved with a whispered warning about a coming disaster, he decides he isn't going crazy after all. More directives come along with hope—if he succeeds at his tasks, he'll earn eternal salvation and be forgiven for a secret, dark deed he committed a while back. Along the way, he meets a beautiful and witty district attorney who wants to help him, but only if he's amendable to a quid pro quo relationship. The voice even indicates a romantic future if Flynn plays his cards right, assuming he even makes it through this alive.

Meanwhile, a sick, twisted serial bank robber and his partner have their sights set on killing someone during their next heist. The bonus they'll receive if they do is their only means to escape their pasts and buy their way out. One particular bank is ripe for the picking and the robbers target it, but so does Flynn—only his goal is securing a security guard job there. The DA also has interest in capturing these two lowlifes, which sets Flynn, the DA, and the desperate criminals on a collision course… and not even the prognosticating entity whispering in Flynn's head knows how it will all turn out in the end.
---
(2019)
ebook $3.99
paperback $9.99
hardcover $17.99
audiobook $19.95
kindle unlimited $0.00
No good deed goes unpunished.

Marta, a novice witch from 1870 Kansas Flint Hills, knows better than to reveal her magical powers to the religious townspeople, but when a young boy is critically injured, she has no choice. Her reward—the local pastor convinces his flock to burn her at the stake, along with two other suspected witches.

To accomplish this, the pastor blocks their magic with a talisman. Working together, the three witches circumvent the talisman and Marta curses the evildoers to hell. Somehow managing to fry the preacher with his own fire before they escape, they are horrified to find the walking, talking skeleton of the man at their front door. Since he is seemingly indestructible, the witches have no other options but to try to fix him.

One of the pastor's flock, Sheriff Bourne, was conflicted in his part in capturing Marta as he realizes he feels more for her than he thinks he should. Caught up in a past that is quickly catching up to him, he works to bring a former friend and partner in crime to justice while also trying to protect the witches. As their quest to heal the skeleton progresses, Marta suspects the pastor isn't everything he claims to be as she deals with her emerging and unwelcome desire for the sheriff. While she tries to unravel the flaming curse, Marta must decide which is more dangerous to her way of life—the preacher or her newfound feelings for Sheriff Bourne.
---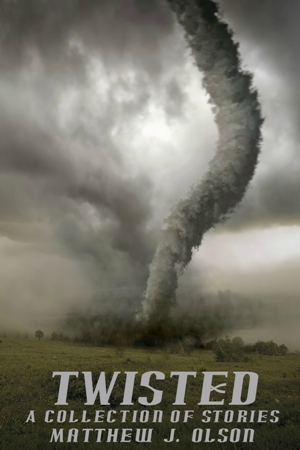 (2019)
ebook $1.99
print $6.99
kindle unlimited $0.00
Twelve stories in a variety of genres with a dash of darkness and a bit of humor mixed with some peculiar individuals.

Snakes and Butchers - When a butcher with a taste for human flesh draws the attention of an assassin that is questioning his profession, things get cooking.

The Silken Girl - When Mirim is forced to marry the devil, her world will never be the same.

Slave in the Cloud - When James is tasked by God to create a tornado, he questions God's purposes.

Daddy's Ghost - When it is discovered that her sister's lover is the latest victim of her Daddy's ghost, Kayla is set on a path to find out more about herself and the ghost.

Freezing Heat - When a superhero that can control cold meets a supervillain that can heat things up, the mission to bring down a crime syndicate becomes iffy.

The Danger of Telemarketing - When a telemarketer calls an assassin, they become the assassin's next target.

Missed Hit - When multiple agents find themselves in the same hotel room, someone isn't doing their job and it is up to Zander to figure out who.

Live and Let Die - When you find the biggest diamond on Mars, you better watch your back or it you might find yourself in an early grave.

Demon Visitor - When a widow is visited by a demon, she ends up closer to her sister-in-law than she ever believed possible.

Paying the Bills - When Ted confronts Shelly about her latest charges to the credit card, he ends up getting a little payback.

Inheritance Tax - When Fred dies on his operating table, Dr. Kingsbury's soul is troubled more than with any other patient.

Mistaken Identity - When a stranger calls for a bizarre meeting in the middle of the night, Marshall has to convince her that he isn't the person she thinks he is.
---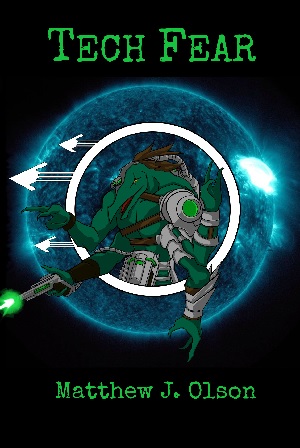 (2017)
ebook $3.99
paperback $9.99
hardcover $17.99
audiobook $19.99
kindle unlimited $0.00
Twenty-five years after the Luytens were driven away from Centaur, Alex and the rest of the colony are rebuilding and preparing for the eventual return of the aliens. It may not be today, but it is sure to happen.

An illness plagues people that were recreated begging the question of if the Luytens had ever seen such a thing before. Wally invents a new technology that opens up interstellar travel, but people are hesitant to go ask the hostile aliens for help. Alex must push down his own feelings and lead his people to salvation or die trying.

More problems are discovered at the colony. The water supply is contaminated and a problem with Wally's new technology leads to the loss of a life. With so much going wrong, it makes Alex long for the days when the only thing he had to fear were aliens. He must find a way for the colony, including Melanie and their children, to persevere!
---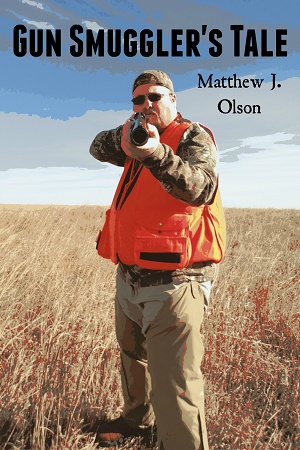 (2016)
ebook $3.99
paperback $9.99
hardcover $17.99
audiobook $19.99
kindle unlimited $0.00
The tell-all tale of Clark Schroeder: fraudster, hacker, and smuggler. Clark gets the idea for his own gun store during a pheasant hunt when a fellow hunter brags about his gun being a knockoff manufactured by his brother-in-law. Dollar signs float in Clark's head as he realizes that he can make the knockoffs look real by hacking the ATF gun registry and putting in a record for the fake serial numbers. Then Clark gets an amphibious plane to fly the guns out of Mexico and unload them at the lake near Manhattan, KS where he can easily set up shop.

From there, wacky things begin to happen in Clark's store. He is inspected by the KBI the first day he is open and one of the guns doesn't come up as a registered serial number. An employee steals from Clark and then tries to rob the store, twice. This attracts law enforcement to Clark's store. Even worse is that the ATF and FAA stick their nose in Clark's business. Can Clark even stay open a year before landing himself in jail?

As the pressure gets to him, Clark is visited by some crazy individuals. He must keep his own sanity during some trying times. It is a good thing he has a budding romance that becomes a source of comfort and strength, but nightmares start coming. As Clark's freedom is jeopardized, his struggle within his own conscience comes to a head. What started as a quest for financial freedom turns into a quest for freedom from himself. Can Clark make it?
---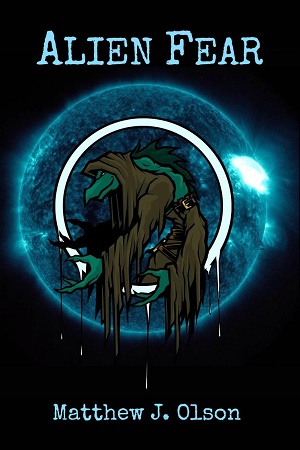 (2016)
ebook $3.99
paperback $9.99
hardcover $17.99
audiobook $24.99
kindle unlimited $0.00
When Centaur colonists hear that alien ships are headed for Earth, they react with fear and violence. Alex, in his youth, is confused since he is excited to meet the aliens. Alex's confusion is deepened when he is charged with designing a ship that could have military application. Before he can analyze if the colonists' fear is driving this decision or some form of forewarning, it is announced that the aliens are also coming to Centaur. This creates more friction between colonists and even among Alex's friends. All the fear is driven to its extreme when artifacts are found on Centaur that were left by the aliens.

Communication with Earth is interrupted and the colony must act on their own as they meet the visitors. There are several proposals on how to maintain peace with the aliens. Others want to go to preemptively strike them. Friction between humans and the visitors are high and shots are fired. Alex loses everything he holds dear as he fights for survival. Can he find a way for the human race to persevere?
---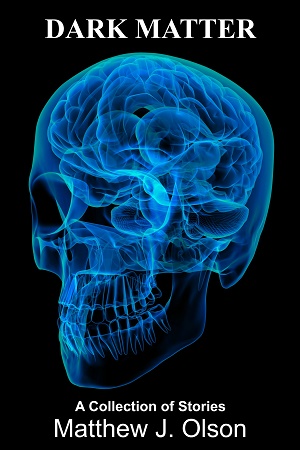 (2015)
ebook $1.99
print $6.99
kindle unlimited $0.00
Twelve stories in a variety of genres with a dash of darkness and a bit of humor mixed with some peculiar individuals.

All in a Day's Hunt - When Mason goes pheasant hunting with his dog Jep, the hunter becomes the hunted.

Killer on Aisle Five - When Asia overhears a couple let slip that they killed someone, she is compelled to bring them to justice.

Death of a Rose - When Hugh discovers how to kill a rose with magic, he finds that a whole realm of possibilities opens up for him.

Flaming Curse - When Marta is captured with a magic blocking talisman, she struggles to find a way free.

System Failure - When MKZ1 begins to boot up, it finds that many of its systems are not functioning and is running out time before all of its systems terminate.

Sea Survivor - When Darrell is starving with limited resources, a pirate is the last thing he wants near his boat.

Heart Eclipse - When Elwin sets out to capture a total eclipse, the woman of his dreams captures him.

The Silent Perfect War - When McKayla starts a fart war with her boyfriend, she may be in over her head.

The Killer and the Mistletoe - When Christian stalks his ninety-ninth kill under the mistletoe, he can't wait to make his hundredth.

Ice Dragon - When Mirkden gets a human visitor to his ice cavern, he tries his best to make a new friend.

390 - When Wes visits a new oncologist, he learns that he may not live to his 391st birthday.

Crash Visitors - When Al's car is sideswiped, he receives a few visitors of a questionable nature.
---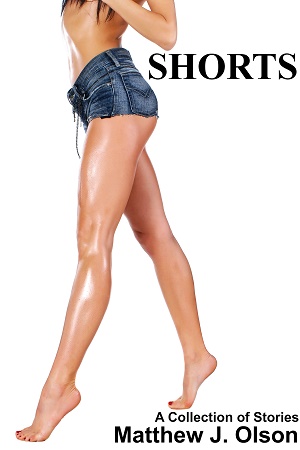 (2014)
ebook $1.99
print $6.99
kindle unlimited $0.00
Twelve stories in a variety of genres with a dash of darkness and a bit of humor mixed with some peculiar individuals.
Mind Reflections - When Toby encounters strange creatures at the library, it makes him fear for his life.
Witch's Eye - When George decides to cheer up his witch of a girlfriend, she ends up being more than a witch.
An Innocent Man - When Daniel is arrested, proving his innocence ends up being the least of his problems.
One Hell of a Vacation - When a Demon takes a vacation on Pensacola Beach, he's astonished to learn that a beautiful woman would give him the time of day.
Helping Hand - When gambling doesn't earn a stranger enough to save his brother, the sheriff chooses to compromise the law to help in this Sci-Fi Western.
Diamonds in the Rough - When Dex becomes stranded on the Jupiter moon, Ganymede, he races against time for his survival.
Peeping Tom - When Zoey is getting ready for the day, the man watching every move she makes wonders if today is the day he uses his rifle.
Honest Xavier - When Willy Booth brings a gun to school, Xavier Lincoln has to decide between honesty or safety.
Killer Appetite - When a cop visits with unsettling news, Margo has to keep her homicidal tendencies in check.
Crash - When an alien crashes on Earth, he questions the intelligence of the life-forms that he encounters.
Haunted - When a disbelieving ghost buster investigates a haunting, he is surprised to find an actual ghost.
Soul Harvest - When the Grim Reaper creeps through a hospital, a security guard, armed with only a baton, battles Death.